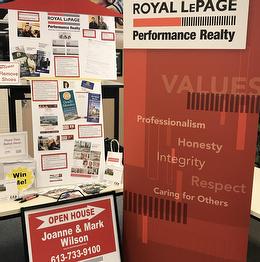 Andreas Koloniaris, Ridgemont Highschool Co-Op Student
Andreas wins first prize in co-op poster competition!
Congratulations to our Ridgemont Highschool Co-Op student Andreas, for placing first in the poster competition on May 11, 2017!  Andreas has been working with The Wilson Team for his last term of grade 12, experiencing the ins and outs of the real estate world.  He has helped with some home staging, sign installation and removal, witnessed home inspections, and has been very involved in day-to-day office work and marketing.
Andreas plans to continue his studies at a post-secondary institution.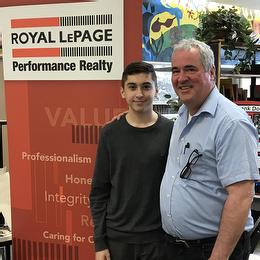 The Wilson Team
Phone: 613.733.9100
Fax: 613.733.1450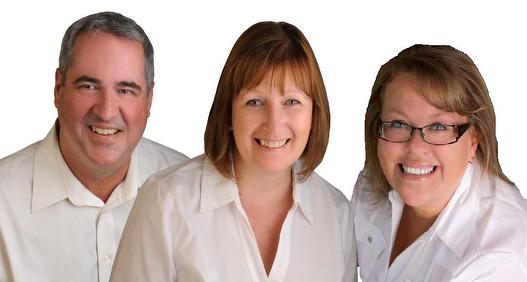 Buying or selling a home is a big decision - you need experienced professionals to guide you through the process. When you work with us, you can count on personal, attentive, patient service, excellent knowledge of the area, great negotiation skills and expert selling strategies.
---
---
Summertime Yard Maintenance in Ottawa per Mark Cullen, The Ottawa Citizen
Must-dos for a great lawn and garden
Everyone knows this person. He or she attends all of the family gatherings, plays golf or sails or fishes and plays bridge. He or she has time to cook and travel and yet, in spite of being so busy, has a great-looking lawn and garden. How?
You can be like him or her if you follow these tips for a great-looking lawn and garden.
Plant densely. When the low-maintenance gardener plants, she spaces the individual specimens closely together. If the label on the fibrous begonia says "space 20 cm apart," she plants them 12 or 14 cm apart. When you plant densely you crowd out potential weed problems, thereby eliminating much of the work associated with weeding. The "show factor" goes way up as well: more plants, more colour. Note that this works best for annual and perennial flowers, not so well for vegetables as they generally require some space to produce an abundant crop.
Mulching Miracle. Excuse me if you have heard this one from me before. Mulch can reduce watering by up to 70 per cent and weeding by up to 90 per cent. Think of the time that you will have for other pursuits, while neighbours who did not make the mulching investment this time of year become slaves to the hoe and the watering can.A layer of finely ground cedar or pine bark mulch spread over the surface of the soil about 6 to 8 cm (2 ½ to 3 inches) works like a charm.
Do not use "landscape fabric" under your mulch. It does nothing to reduce weeds over the long haul but it will frustrate you in the third year when you start pulling weeds that have rooted into it. 

Do not spread the mulch up to the trunk or main stems of permanent shrubs and trees. The moisture harboured there can cause the bark to rot.
Do not use wood chip mulch (including the artificially coloured products), because the wood draws nitrogen from the soil as it breaks down, starving young plants and causing yellowing leaves.
Do spread your bark mulch generously. Smothering weeds is a job that requires some aggression. 
Weed early. The plants in your garden are now off to a fine start. So are the weeds, unless you have been out there clear-cutting them. That is the secret to reducing your weeding efforts later in the season, to remove them while they are young and vigorous now. Small effort early in the season means more time for leisure later in the season. The best weeding weather is a sunny day, though not necessarily hot.
Large containers. Where planting in containers is concerned, it is always a good idea to over-size the pot that your plants grow in. The larger the container, the less frequently you need to water it and the better the performance of the plant as it matures through the season. A tomato needs a minimum of two bushels of soil to thrive (about three standard 20-litre bags of quality mix). A hanging basket that measures at least 16 inches across at the top will out perform the standard 10- and-12 inch versions any day, regardless of what you plant in it. I use a lot of "coir" product in my potting mix. It is a by-product of the coconut, the fibre from the shell. It absorbs water quickly and lasts three times longer than peat. 
Cut the lawn high, mulch and fertilize. Where your lawn is concerned, be sure to cut it at least 6 to 8 cm high. The higher the blades, the deeper and more drought-resistant the roots. Speaking of blades: use a mulching mower to return the nitrogen-rich goodness of grass clippings to the root zone. Fertilize with a quality product that contains slow-release nitrogen, the element that your lawn craves the most and at least 1 per cent chelated iron, a special form of iron that grass plants are able to absorb. If you have not fertilized yet this spring, now is a good time to do it. If you did, wait for 8 to 10 weeks after that first application before you apply the important second one. Use the same quality product for best results. A strong lawn this time of year will survive the stress of a hot summer and the competition of weeds much better.
The dream can be a reality: A great looking lawn and garden without excessive work.
Mark Cullen is an expert gardener, author and broadcaster. Get his free monthly newsletter at markcullen.com. Look for his new book, The New Canadian Garden, published by Dundurn Press. Follow him on Twitter @MarkCullen4 and Facebook.
Handling Ottawa's Intense Heat and Humidity, CBC, July 17, 2013
When Public Health officials issue a heat warning for Ottawa:
Heat warnings are issued when temperatures are expected to feel like 40 C with the humidex.
Health officials recommend residents do six things to deal with the heat:
Drink plenty of water.
Avoid heavy outdoor activity.
Wear a hat, light and loose clothing, sunscreen and sunglasses when going outside.
Spend at least two hours in an air-conditioned room.
Talk with your doctor, nurse or pharmacist if you are taking medications, some medicines make it harder for your body to control its temperature.
Stay connected with people in your community who have a difficult time coping with hot weather and those who live alone, check on them regularly.
Did you know?
---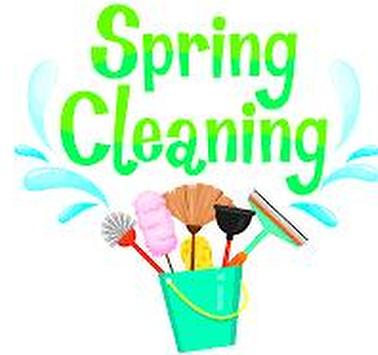 "Spring Cleaning 101: Tips to Spring Clean Your Home"
Time to Spring Clean is Upon Us!
"10 top tips for a tip top tidy as per Colin & Justin - The Blog" 06/26/2013 (huffingtonpost.ca)
"Keep kit close to hand: Secrete cleaning materials in a convenient carrier that can be transported easily from room to room.
Glass class:

 For sparkling windows, try your granny's tip; newspaper and vinegar. Sure, the odorous results might be temporarily reminiscent of a chip shop, but boy will your glazing sparkle.

Don't let the bedbugs bite:

 Steam or vigorously vacuum your bed. Theoretically, the mattress should be flipped each time it's dressed with fresh linens but, if you've neglected this practice, now's the time to make amends.

Come out of the closet:

 Swap winter clothes for summer garb then vacuum pack and store un-seasonal clothes until the thermometer goes into reverse.

Multi-task:

 You can tackle two things at once: While bed linen is washing, for example, clean your bathroom to within an inch of its life.

Steam ahead:

 Deep clean carpets, paying attention to corners and areas under furniture. Ensure, before starting, that your sucker is utterly spotless to avoid that 'dirty vacuum' pong; wiping down the dust canister with a mild solution of Bicarbonate of Soda will alleviate this problem.

Drop your drawers:

 Empty, wash with a damp cloth and examine contents of your drawers.Throw away odd socks and install drawer organisers to promote an eminently tidier future.

Bathing beauty:

 Fill your tub with hot water, add a litre of white vinegar and leave to cool. When you pull the plug, rinse with a cloth soaked in lemon juice and embrace the gleaming finish.

Hot news:

 Lose accumulated papers and magazines (salve your environmental conscience by recycling wherever possible), file bills neatly and give your home office a once over it won't forget.

Couch the issue:

 Having upholstery professionally cleaned will bring it back from the dead. Thereafter, when everything has attained a new, cleanly standard, it'll be much easier to stay in control and your space will feel fresh and comfy." huffingtonpost.ca