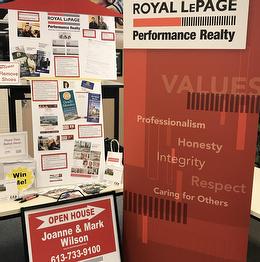 Andreas Koloniaris, Ridgemont Highschool Co-Op Student
Andreas wins first prize in co-op poster competition!
Congratulations to our Ridgemont Highschool Co-Op student Andreas, for placing first in the poster competition on May 11, 2017!  Andreas has been working with The Wilson Team for his last term of grade 12, experiencing the ins and outs of the real estate world.  He has helped with some home staging, sign installation and removal, witnessed home inspections, and has been very involved in day-to-day office work and marketing.
Andreas plans to continue his studies at a post-secondary institution.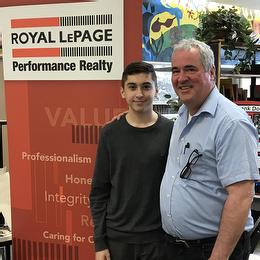 The Wilson Team
Phone: 613.733.9100
Fax: 613.733.1450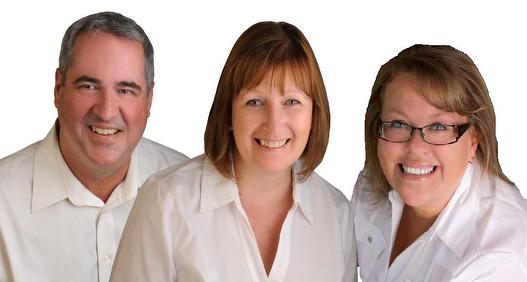 Buying or selling a home is a big decision - you need experienced professionals to guide you through the process. When you work with us, you can count on personal, attentive, patient service, excellent knowledge of the area, great negotiation skills and expert selling strategies.
---
---
Did you know?
---
Getting Your Garden Ready for Winter
Putting the lawn and garden to bed for the winter
As the gardening season draws closer to its end, there are some activities that should be a priority. Remember that your investment of time and effort in October provides rewards in the spring, when you will be very busy planting and growing.
Here is my list of five best practices for a great looking lawn and garden this time of year:
Dig and divide
The perennials in your garden that have been there for five years or more may be ready for a move. Even if you replant a division of, say, a hosta or rudbeckia in the same place, the plant will perform better in the long run and you will have divisions that you can plant around your yard or give away. Any perennial that has a fleshy root can be dug now and divided.
My list includes ornamental grasses, Joe pie weed, monarda, Shasta daisy, day lilies, German iris, peonies, and the aforementioned hostas and rudbeckias.
To divide perennials, dig up the entire clump or, if that is unmanageable, a portion of the existing clump using a garden fork. Cut the clump in half using a garden knife or sharp spade and if it is big enough to cut again into quarters, go for it. Replant the divisions in holes that are prepared with generous quantities of compost and existing soil or use triple mix. Water in thoroughly.
Plant
Many garden retailers still have a great selection of plants, including trees, shrubs, roses and perennials that can be planted now. More to the point, they are better planted now than in spring! As autumn progresses, the warmth of summer still radiates through garden soil, encouraging young feeding roots to grow. These white, fibrous roots support new growth come next spring.
In my experience, many fall-planted specimens perform better than spring-planted ones. And retailers are anxious to find a new home for their remaining inventory, often providing attractive discounts this time of year. The key thing is to water your new plants in thoroughly at the time of planting and again before hard freeze-up.
Harvest
Time to pick the remaining "frost tender" fruits, like tomatoes and peppers. Store them in open containers in the garage for the next month or so – until hard frost poses a threat even there. Then bring them into your cellar. Onions should be hung to dry in a shed or garage, out of the sun. Harvest what remains of your herbs and store for winter. Take time to collect seeds from mature plants, including beans and peas that got away from you (perennials too!)
Pull annuals.
Petunias, geraniums and the like are done, or close to it. When you yank them from their containers and the garden be sure to put them in your compost bin where they will rot down into wonderful humus that will make a great additive to your soil next year. At the very least, put them out in your green bin for the professionals to compost them. Same for cuttings from soft-tissue perennials, like hosta and peonies. Fill in blank spaces in your garden with fall mums, flowering kale/cabbage and asters. Plant spring flowering bulbs now too. The tulips that you dream about come spring will only arrive with your investment this fall.
Lawn care
I cannot over-emphasize the positive impact that lawn care this time of year will have on it throughout the year. Apply winterizer fertilizer now (or any time up to late November). Look for a low nitrogen/high potash product with slow release nitrogen in it. I like 12-0- 18 best of all.
Rake leaves off the lawn and onto your garden, where they will rot over the winter.
There is still time to lay sod to fill in bare patches or to create a new lawn. If you sow grass seed now, you will likely get germination, but very little root growth. This only works in low-traffic areas where it will not be disturbed till spring.
Cut your lawn at six to eight centimetres high and use a mulching mower to return the nitrogen-rich goodness of the grass clippings to the root zone of your lawn.
With only one or two lawn cuttings left in the season, be sure to lubricate your power lawn mower, sharpen and clean it with a mower-deck scraper. Manual, walk behind lawn mowers should be sharpened and sprayed with light oil before they're put away for winter.
Mark Cullen is the Lawn and Garden expert for Home Hardware. Sign up for his free monthly newsletter at www.markcullen.com.